The Wagner iTeam Real Estate - (719) 434-8346
Wagner iTeam
Keller Williams Partners Realty
P.O. Box 62356
Colorado Springs, CO 80962
719.434.8346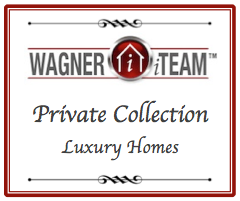 Our Listings
Local Areas
Dowload Our Free Report!
Categories
Foreclosure Information
Local Info
Real Estate Networks
Recent Posts
Our Coverage Areas
Here is the mandatory watering schedule for Colorado Springs homes, for 2013:
Odd numbered addresses: Tuesday and Saturday
Even numbered addresses: Sunday and Wednesday
Businesses: Monday and Friday
No watering between 10am – 6pm from May 1st – October 1, 2013.
Landscape watering with a drip irrigation system. handheld hose equipped with a positive shut off nozzle or handheld container is allowed for trees, shrubs and plants any time.
For more information, please contact Colorado Springs Utilities: (719) 448-4800

April 21st, 2013 by Mariana Wagner | 1 Comment »
This entry was posted on Sunday, April 21st, 2013 at 10:04 pm and is filed under About Colorado Springs, Colorado Springs Homes, Homeowner Tips. You can follow any responses to this entry through the RSS 2.0 feed. You can leave a response, or trackback from your own site.
land for sale said at May 18th, 2014 at 5:51 am

I constantly spent my half an hour to read this webpage's articles or reviews daily along with a cup
of coffee.
Leave a Reply